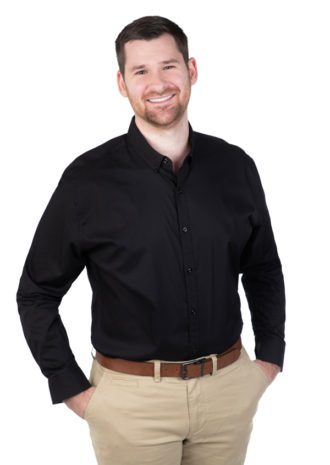 Brendan graduated from Macquarie University with a Master of Chiropractic in 2015. He is a member of the Australian Chiropractors Association (ACA).
Brendan practised as a relief chiropractor for several years. He thoroughly enjoyed the opportunity relief practice provided to travel throughout Australia and meet people from all walks of life. Brendan is moving from his home base in Western Sydney and is looking forward to a settled life in South East Queensland. He commenced at Victoria Point Chiropractic on Saturday 11th July 2020.
With a special interest in families as well as sports chiropractic, Brendan enjoys treating people of all ages. He has a manual focus but utilises a variety of techniques and is also certified to dry needle. Dry needling is used to treat trigger points and provide relief for back, neck and joint pain.
When not working, Brendan plays his guitar, basketball and goes on walks with his beloved Border Collie.