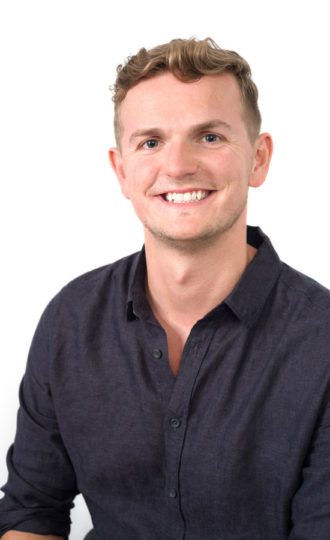 Jake Mead graduated in 2015 with a Master of Chiropractic from the Anglo European College of Chiropractic, United Kingdom. He practised in London for 3 years before moving to Brisbane in 2019 with his family. Jake commenced at Cleveland Chiropractic in November 2019.
Jake always focused on having a health based career so he could help people improve their lives. Jake quickly decided chiropractic was the path that would allow him to have the biggest impact on improving people's health and well-being after being introduced to chiropractic following a major injury sustained as a teenager whilst playing rugby.
Jake is extremely passionate about helping people of all ages and backgrounds. He uses a wide variety of techniques including manual therapy, exercise rehabilitation, soft tissue work, as well as a focus on diet and nutrition advice to deliver the highest quality care possible.
In his spare time Jake likes to keep active and enjoys playing soccer and spending time exploring the local area with his family.  Jake's love for rugby has not faded but he now watches rather than plays.