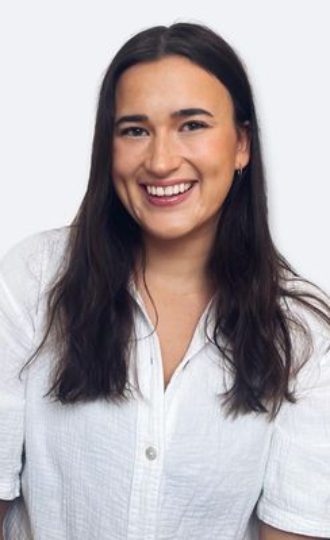 Regina achieved a Bachelor of Chiropractic Science and Master of Clinical Chiropractic at Macquarie University, Sydney (NSW). She also holds a Diploma in Nutrition, Food and Culture from the University of Agder, Norway and has completed specialised courses in Dry needling and Kinesiology taping.
Regina has diverse clinical interests and is committed to empowering her patients on their personal journey towards optimal health. She enjoys working with athletes and people from all walks of life.
Outside of practice, Regina thrives on an active lifestyle and finds joy in connecting with nature, whether it's going for walks, runs, hikes, or camping adventures. Growing up in Norway, Regina's passion for movement, posture, and the resilience of the human body was shaped through her love of ballet and competing in European handball. Since moving to Australia, she has come to love the lifestyle, culture, weather, and spending quality time with her friends and partner.